Copy of HMI® SCRUB AL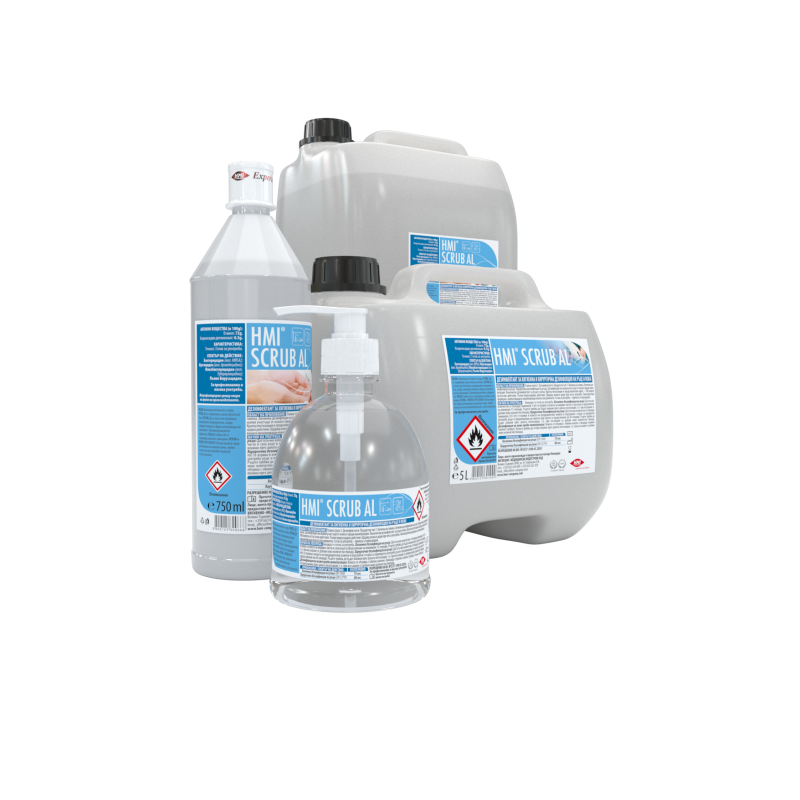 ACTIVE AGENT: Ethanol, Chlorhexidine Digluconate.
SPECTRUM OF ACTIVITY: bactericide (MRSA, MSSA), incl. tuberculocide, fungicide and virusocide (HBV/HIV, enteroviruses).
AREA OF APPLICATION: Alcohol based disinfectant for hygiene and surgical disinfection of hands and skin with rapid and prolonged activity.
No further rinsing required.
Factory microfiltered against spores.

| | |
| --- | --- |
| Packagings: | 5 L container; |
| | 750 ml bottle. |