HMI® ANTICALC FORTE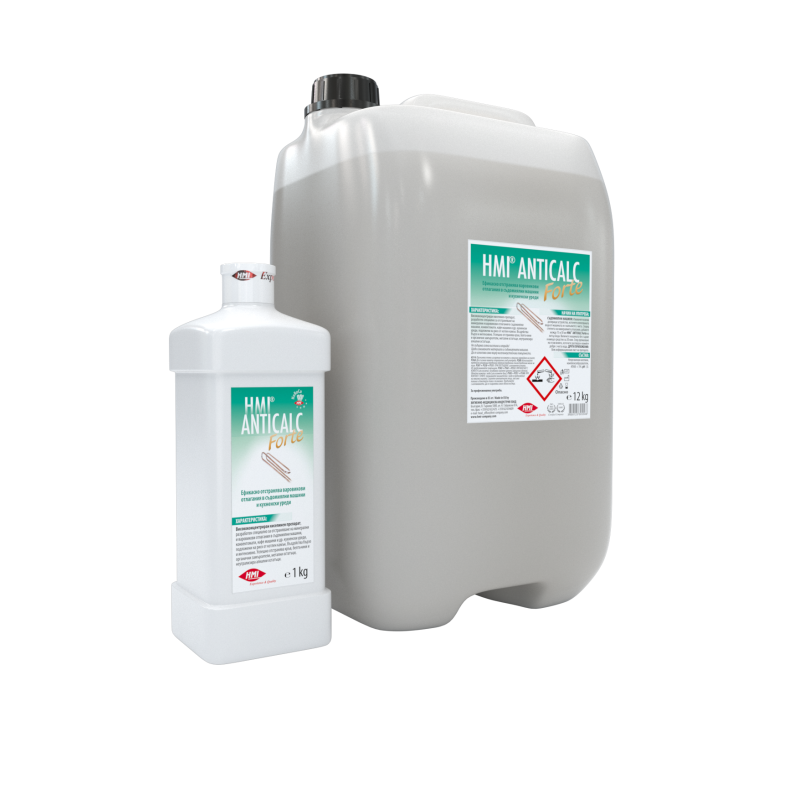 Quickly and effectively removes various soils, deposits and rough stratifications of limestone in dishwashing machines, washing machines, coffee-machines, boilers and other devices and surfaces.
Highly concentrated and extremely cost-effective. Appropriate for treatment of all acid resistant surfaces against spots of limestone, blood, urine, proteins and other organic residuals, rust and metal residuals. Neutralizes alkaline residuals in laboratory washing machines.
Free of hydrochloric acid and chlorides. Spares the washed materials.

| | |
| --- | --- |
| Packagings: | 12 kg container; |
| | 1 kg bottle. |