HMI® HYGIENE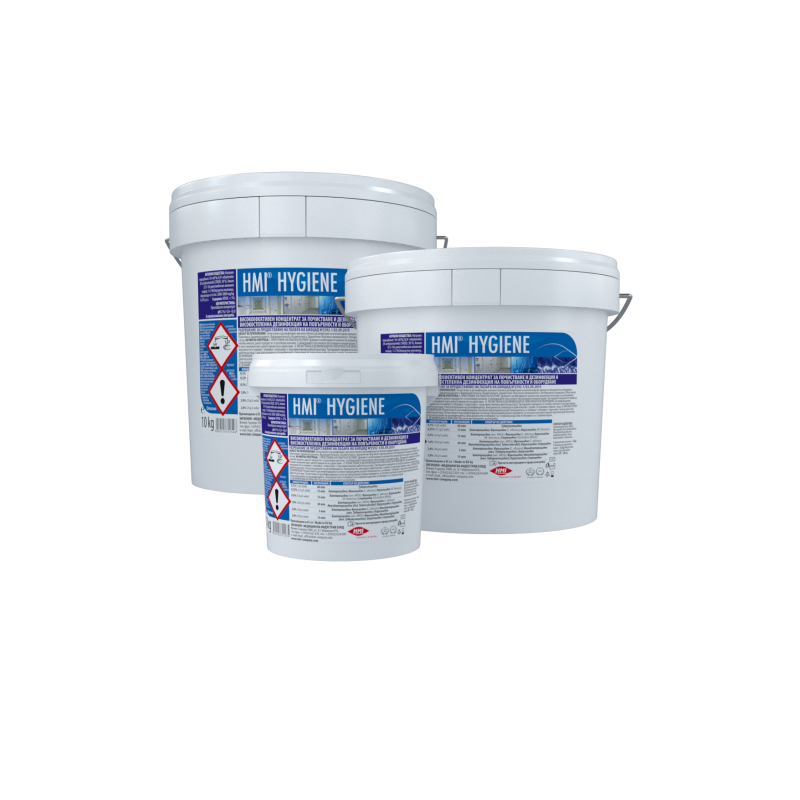 ACTIVE AGENT: Peracetic acid formed in situ.
SPECTRUM OF ACTIVITY: bactericide (EN 13727, EN 14561, EN 13697), incl. tuberculocide (EN 14348, EN 14563), fungicide (C. albicans, Aspergillus niger - EN 13624, EN 14562), virusocide ( HIV,HBV, HCV, Poliovirus, Adenovirus, Noro virus, H1N1, H5N1 - EN 14476 ) and sporocide (Bacillus subtilis – EN 13704).

AREA OF APLICATION: Powdered preparation for cleaning and disinfection of surfaces in healthcare facilities and institutions.
Appropriate for application in neonatology, pediatric and allergic departments.
Highly effective for cleaning and disinfection of surgical and dental instruments, laboratory glassware.
Due to the fact, that the PAA is stable in the presence of organic matter, is particularly effective for removal of organic soil (proteins, blood).
No harmful vapors liberated in the process of use solutions preparation.
Appropriate for disinfection of hospital linen.
The use solution is stable up to 48 hours.
| | |
| --- | --- |
| Packagings: | 5 kg bucket; |
| | 400 g box. |