HMI® TREFA SUPER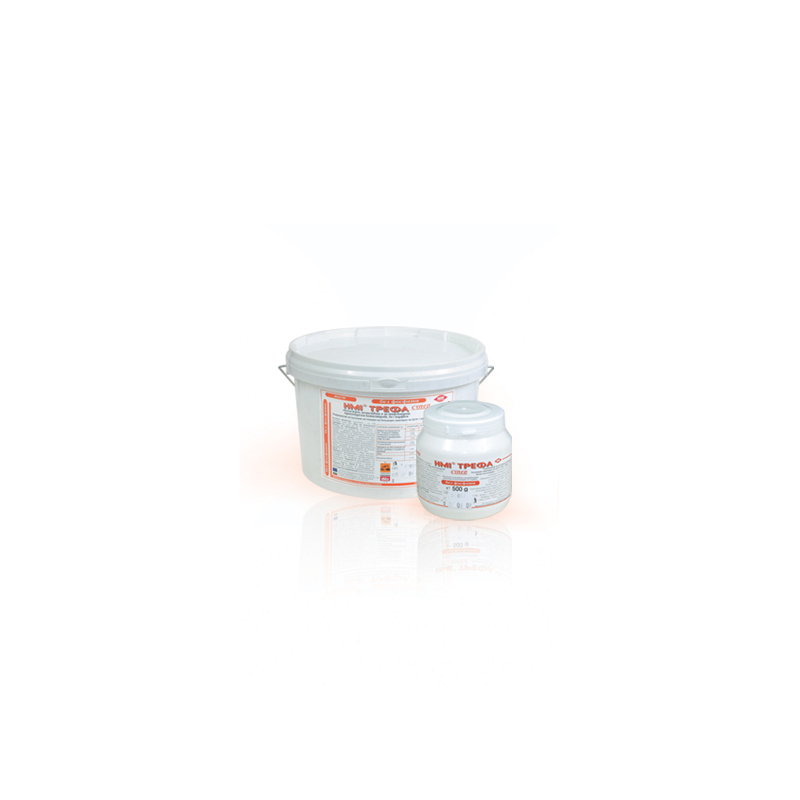 ACTIVE AGENT: Chloramine.
SPECTRUM OF ACTIVITY: bactericide, incl. tuberculocide, fungicide and virusocide (HIV and HBV) activity.
AREA OF APPLICATION: Powdered preparation for cleaning and disinfection of washable surfaces (faience, terracotta, linoleum, metal boards) of walls floors and sanitary corners in healthcare establishments, social buildings, restaurants, manufacturing and trade with food products, freezing chambers, refrigerators and trucks; production facilities and equipment in the area of cosmetics, pharmaceutical and food industry, kitchen utensils eggs, hospital linen, items for serving the patient, cisterns and reservoirs, garbage containers.
Appropriate for application in infectious and TB wards and children's probationary wards.
Appropriate also for disinfection of hospital linen.
Excellent cleaning properties.

Stable during storage.

Phosphates free.

HMI® TREFA SUPER produces a transparent solution in hard water without any unpleasant chlorine odor.

| | |
| --- | --- |
| Packagings: | 5 kg bucket; |
| | 500 g box. |