HMI® BACTOSEPT FOAM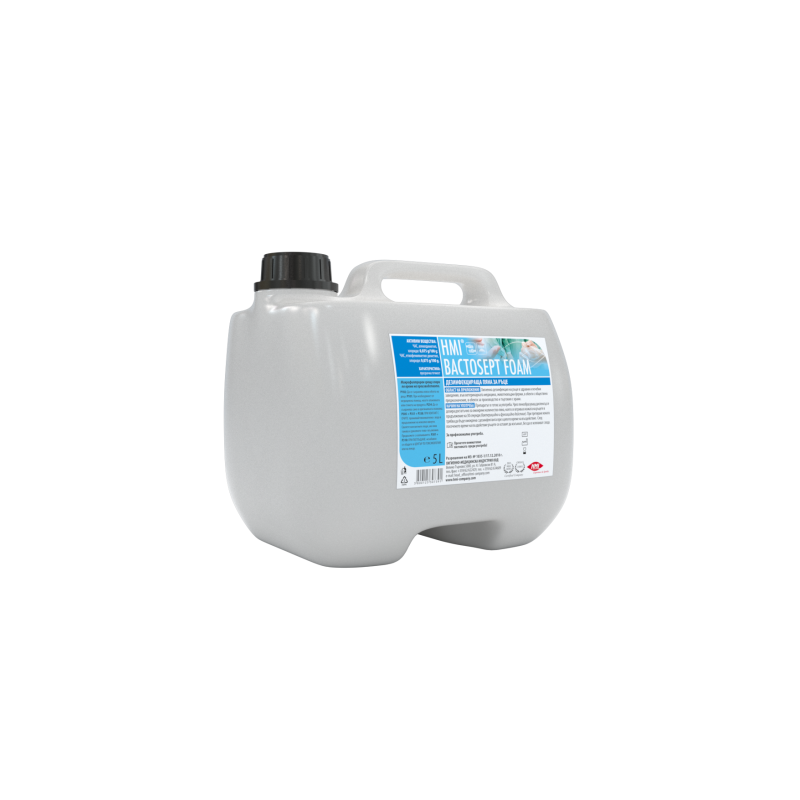 Hygienic washing with disinfecting effect in healthcare institutions, veterinary medicine, stock-breeding farms, public institutions, food processing and trading objects.
An economically advantageous product, ready for use through a foam-forming dispenser.

Several times reduced consumption and larger number of disinfections per unit of the product.

No rinsing required.

ACTIVE AGENTS: QAC, benzyl-C12-18-alkyldimethyl, chlorides; QAC, C12-14-alkyl[(ethyl-phenyl)methyl]dimethyl, chlorides
SPECTRUM OF ACTIVITY: bactericidal, fungicidal (C. аlbicans)
| | |
| --- | --- |
| Packaging: | 5 L containers; |
| | 1 L, 750 ml bottles. |